Violetta's manufacturing started with lace materials for ladies' innerwear.
We have always pioneered the development of new materials
such as nylon, spandex, and silk, and have acquired
numerous patents for knitted fabrics in our 100 years of history.
Today, the company offers a wide range of products
including not only innerwear but also set-up suits for high-end brands,
uniforms for professional athletes, and other materials.
Our goal is to become a comprehensive and eco-friendly textile manufacturer
covering from raschel fabrics to tricot fabrics and circular knitted fabrics.

Bespoke Fabrics Archive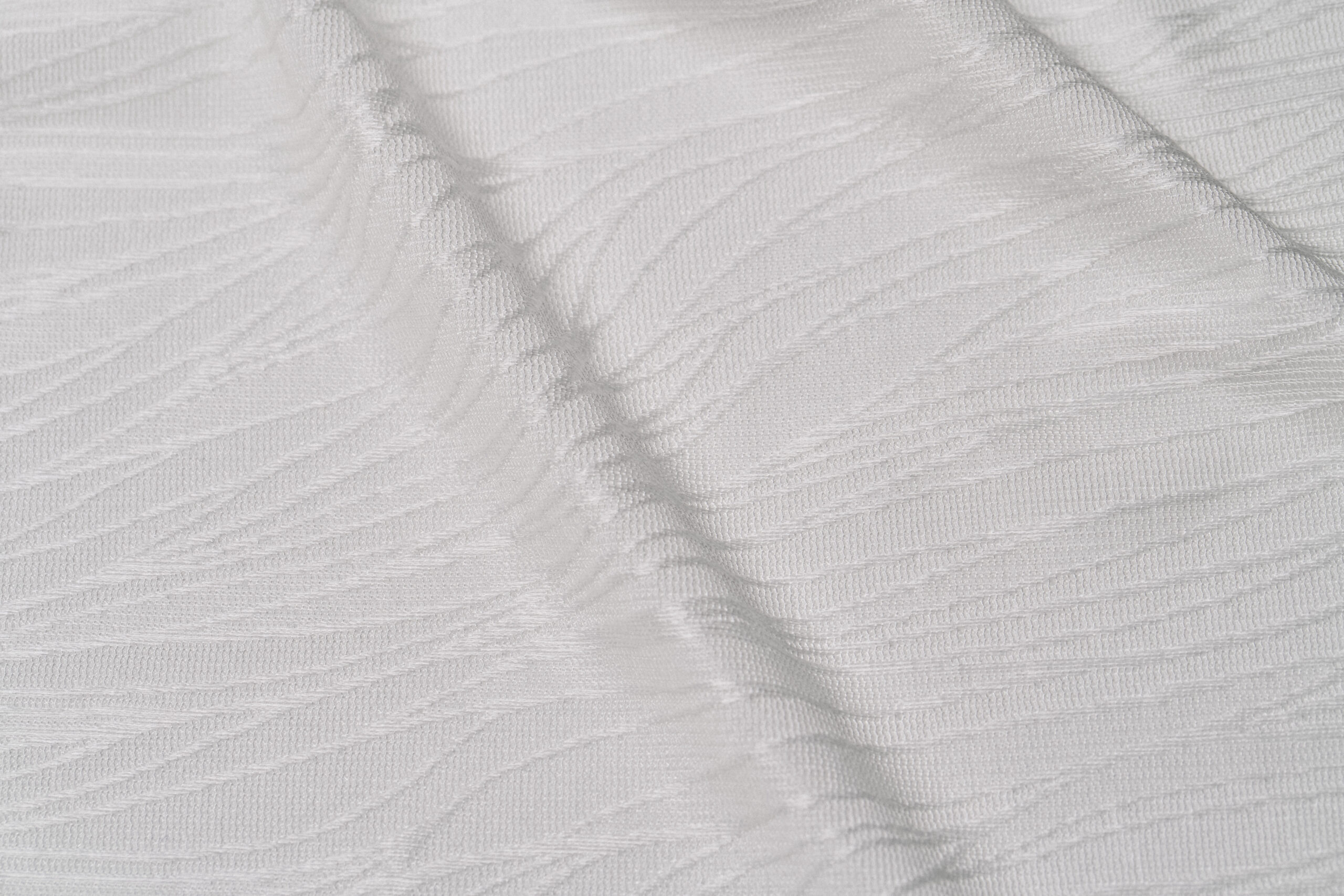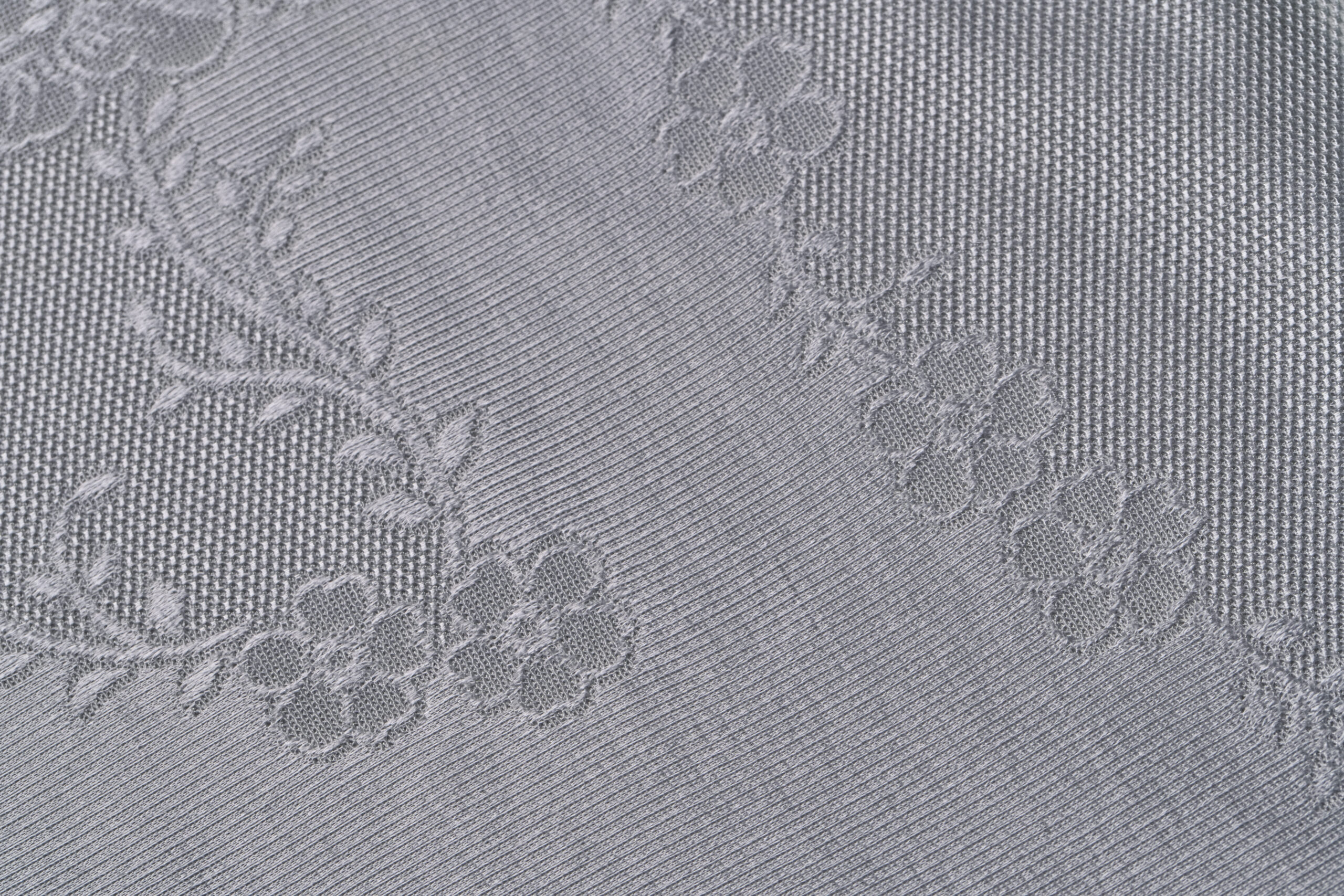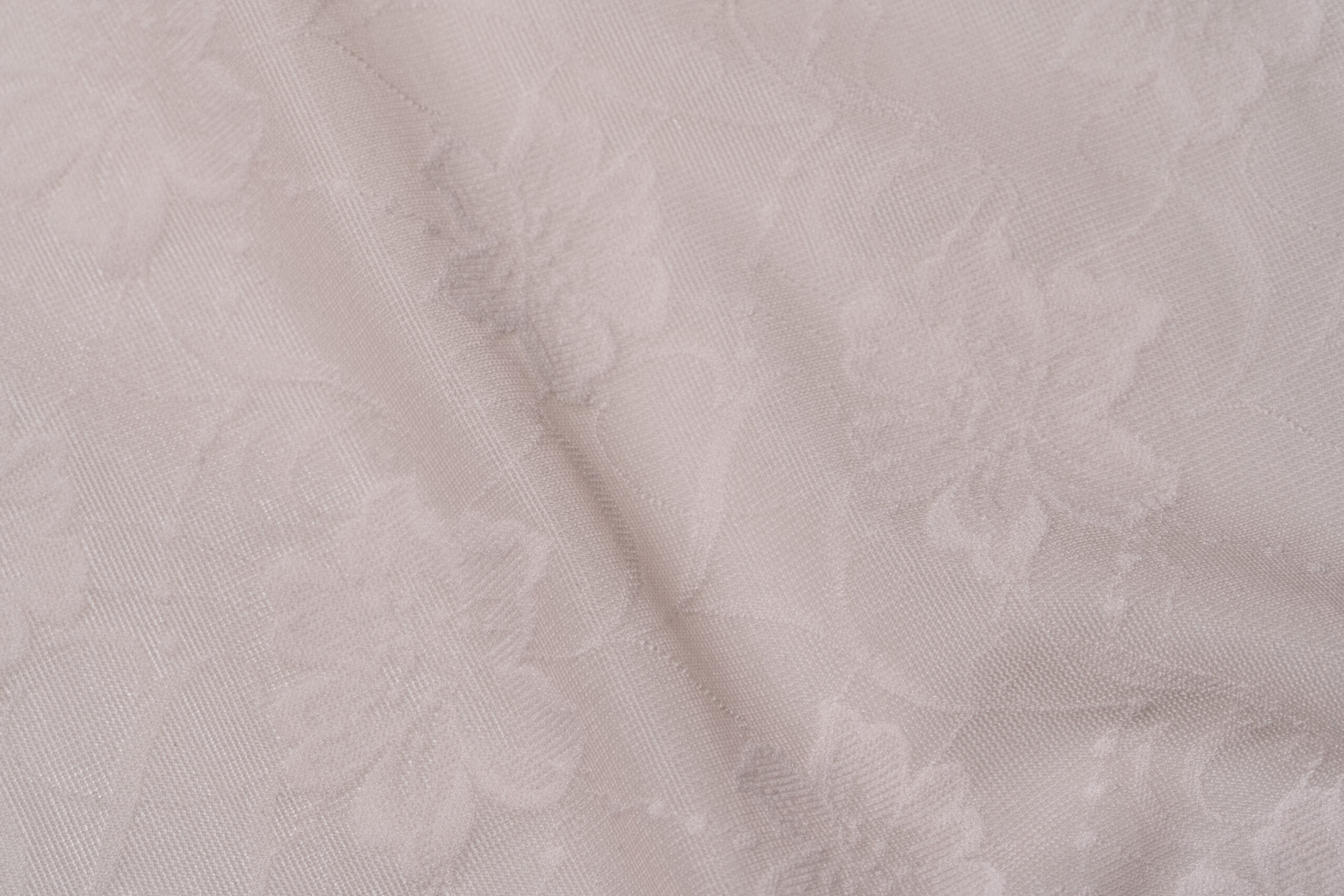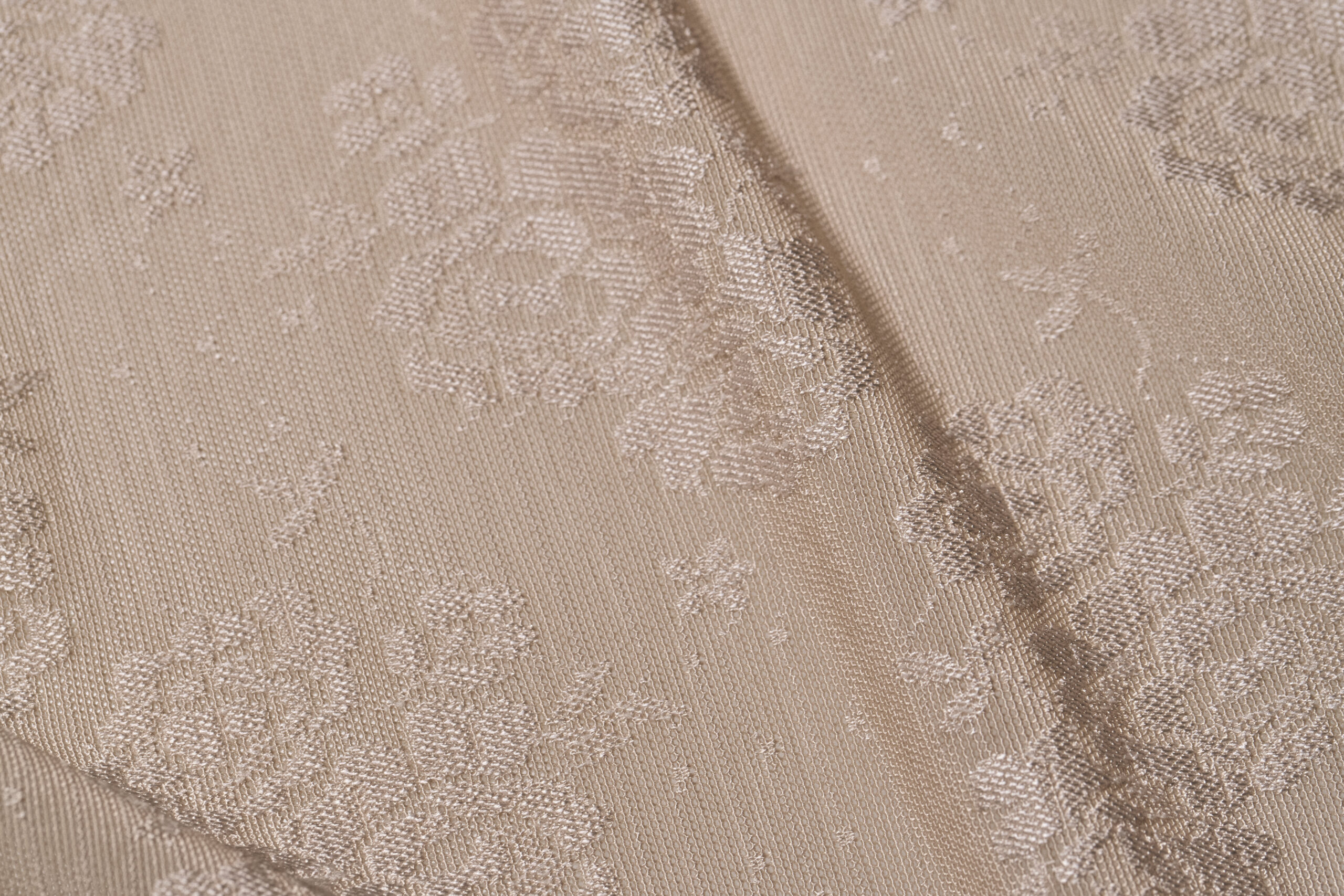 The Case of Raschel Tricot
01.Planning and Development
An extremely important task to realize plans and ideas from apparel manufacturers into the form of fabrics. Especially in recent years, comprehensive know-how for materials and raw materials is required to meet the demand for high performance and high quality. This process includes the selection of raw yarns and cottons, conceptual designing, and the setting of knitting structure and conditions.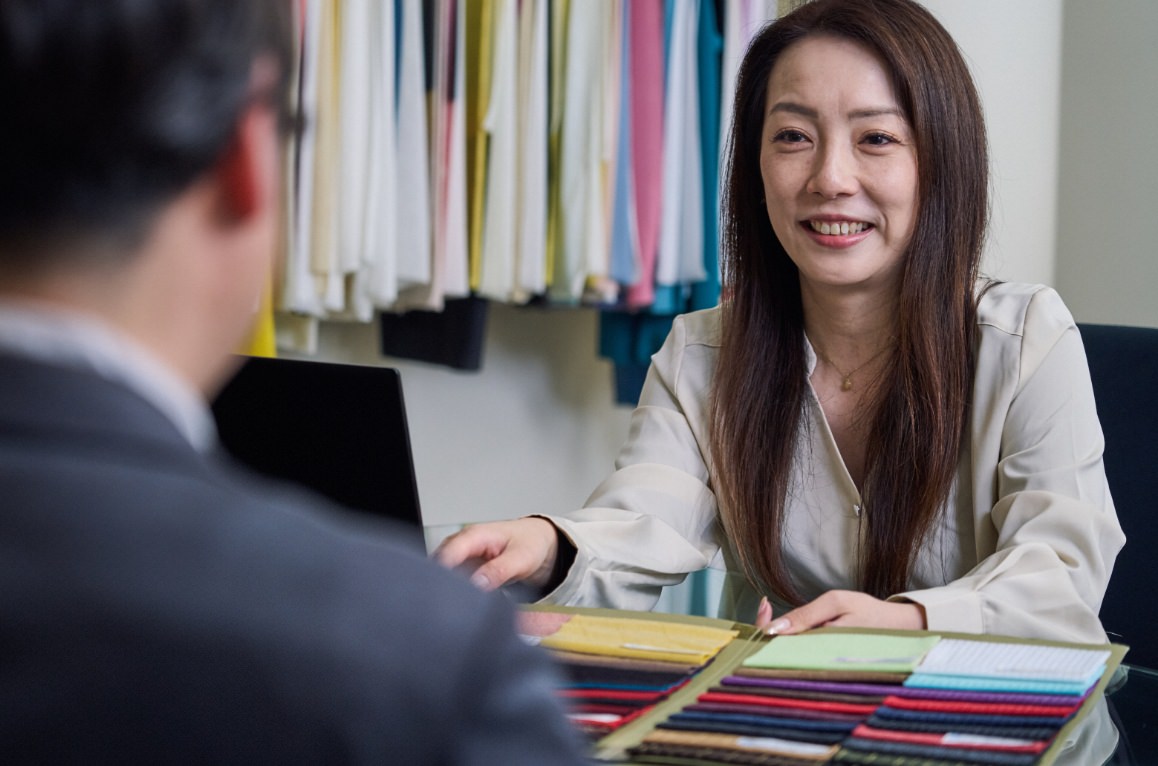 02.Preparation
About 15,000 yarns are used at once in the process before fabric production. Our raschel machine requires winding the raw yarn on huge bobbins called beams. There are about 24 beams, and the raw yarn alone weighs almost 2 tons in total.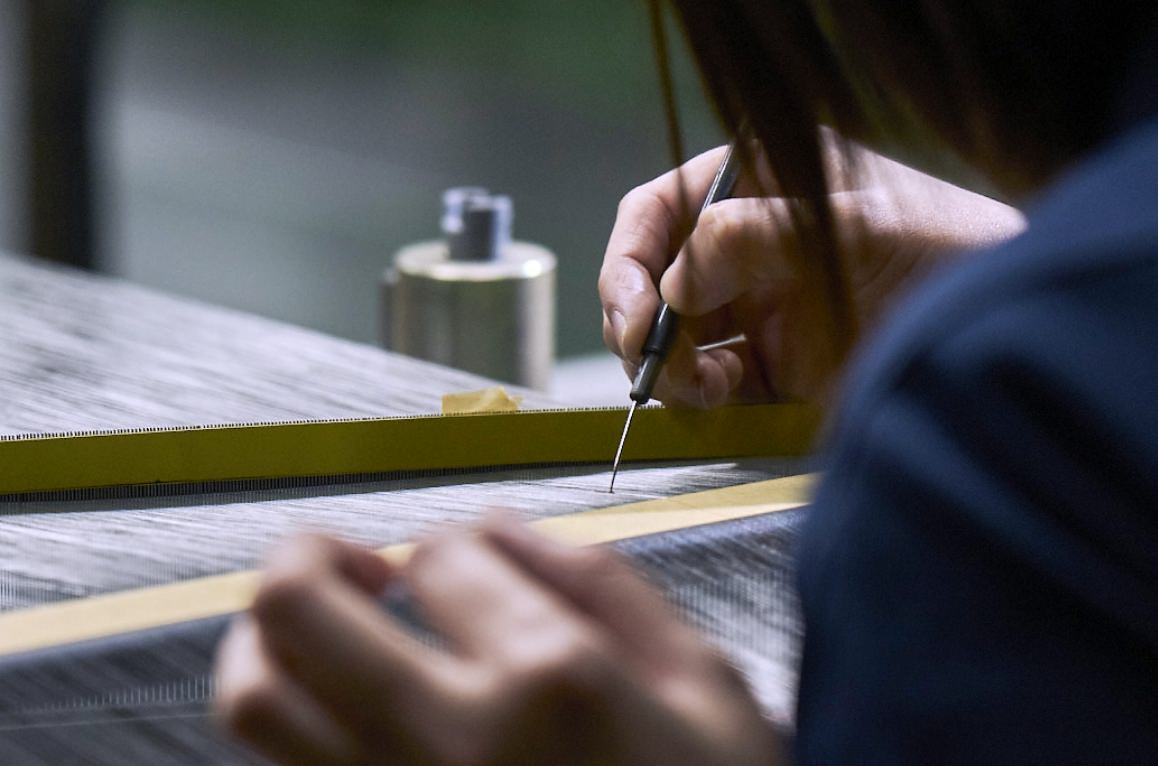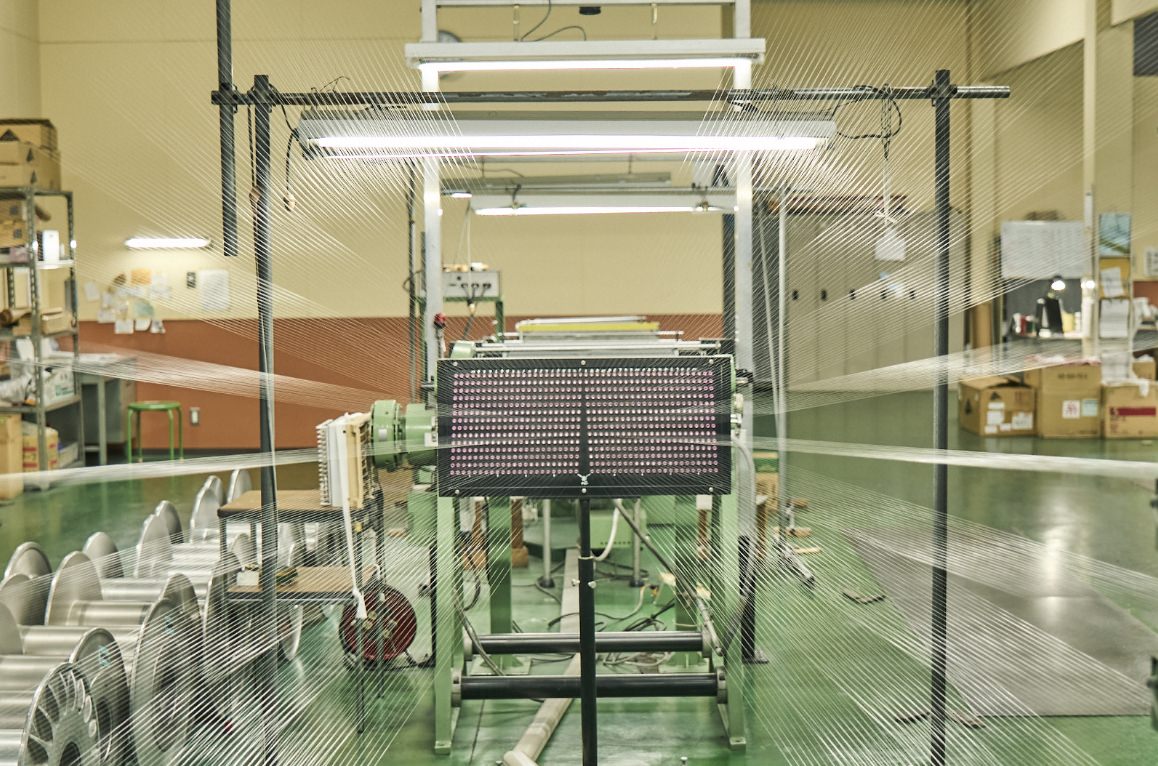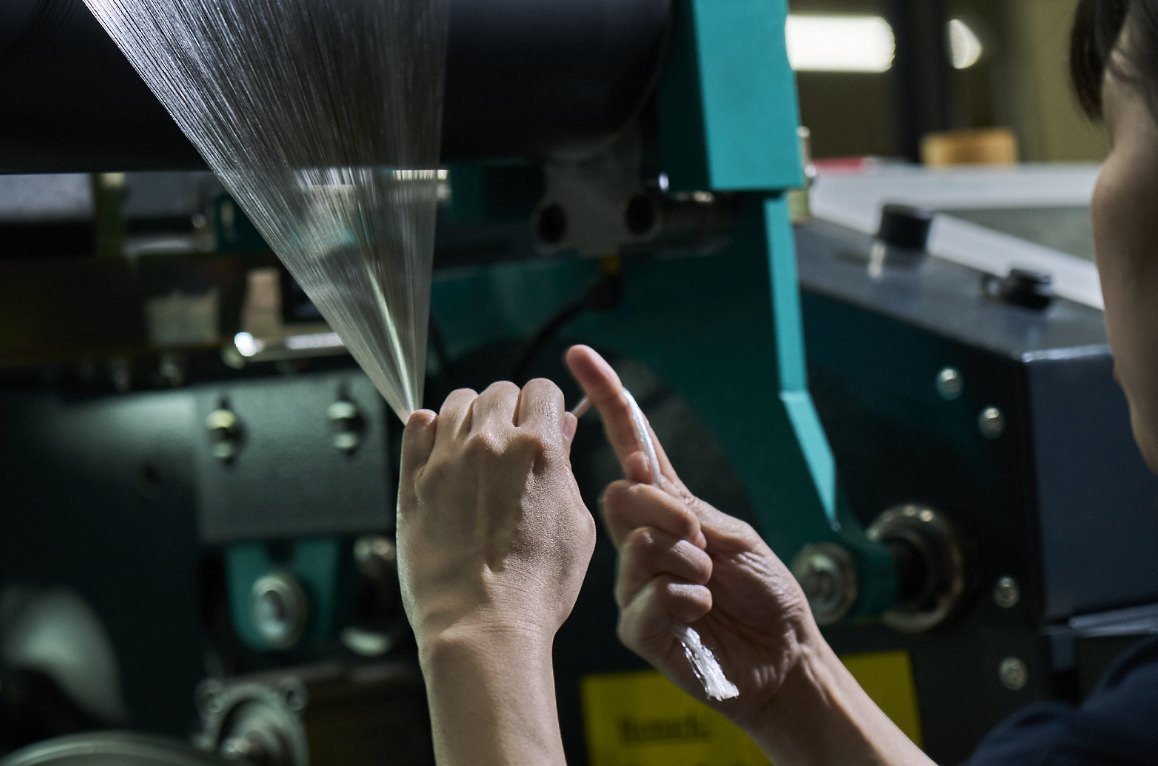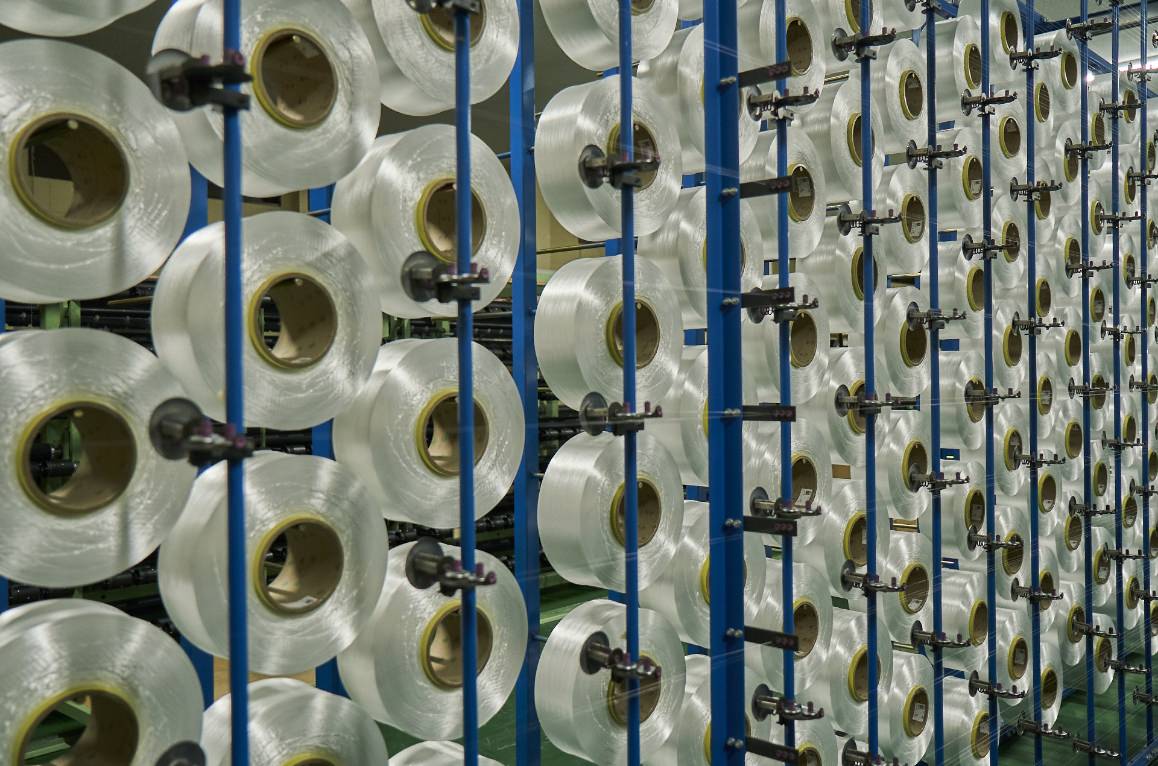 03.Knitting
The 2-ton beams attached in the preparatory process would be installed on a knitting machine. Nearly 15,000 delicate raw yarns are knitted together. Violetta owns numerous models and machines, including piezo Jacquard machines and other computerized knitting machines.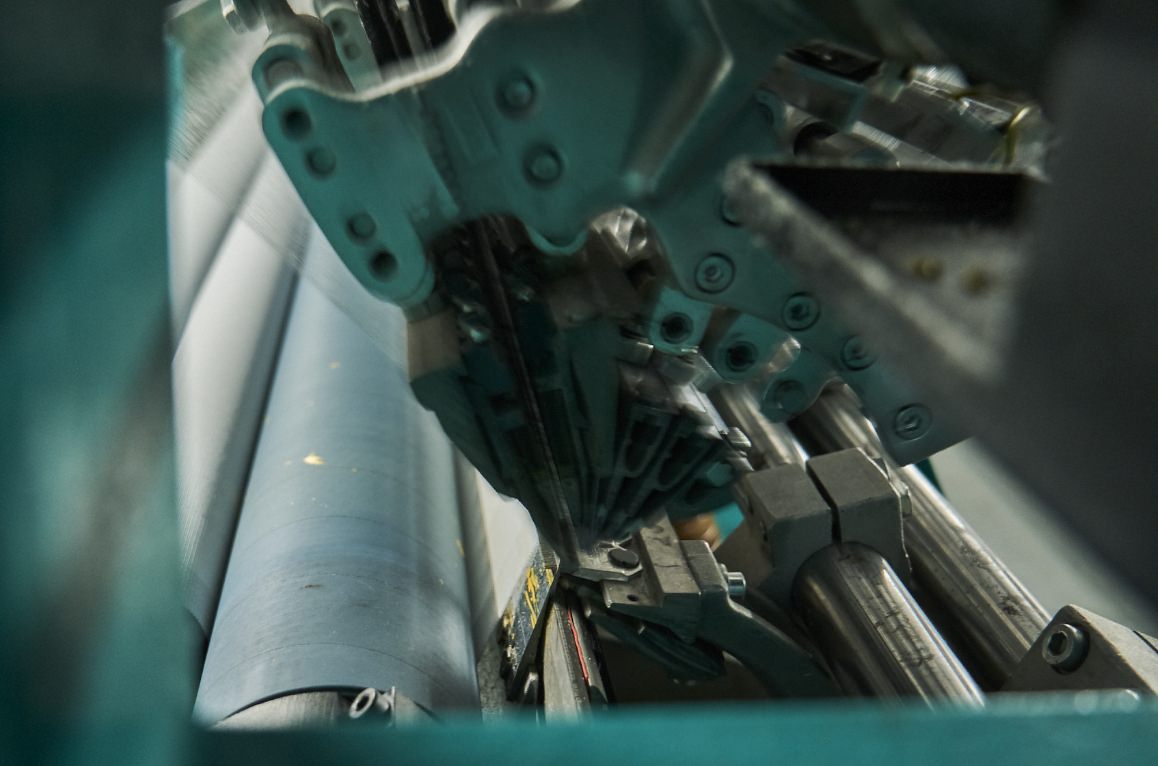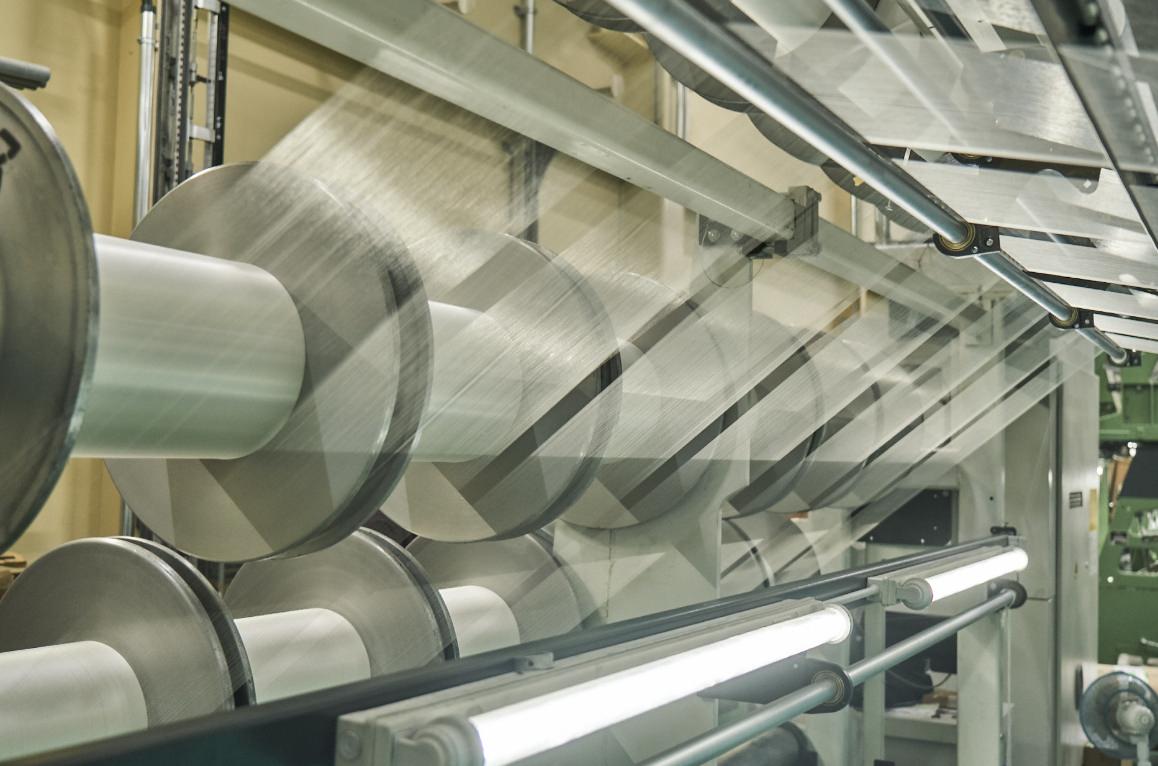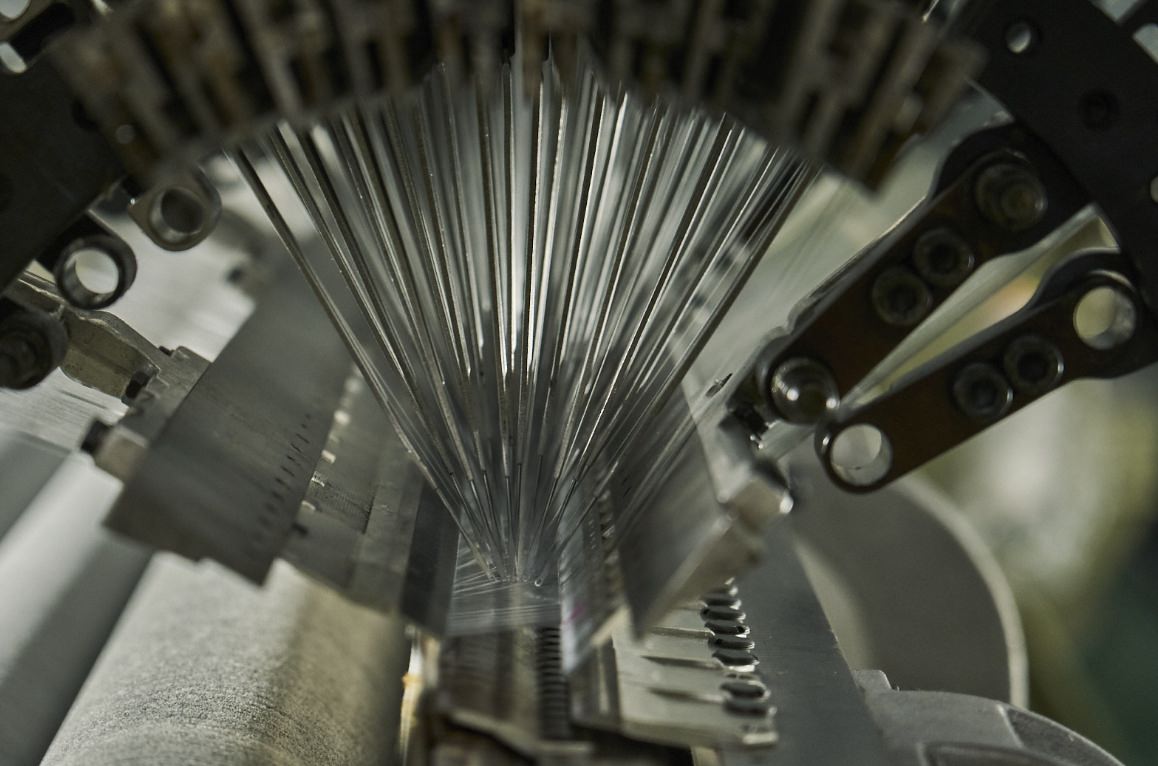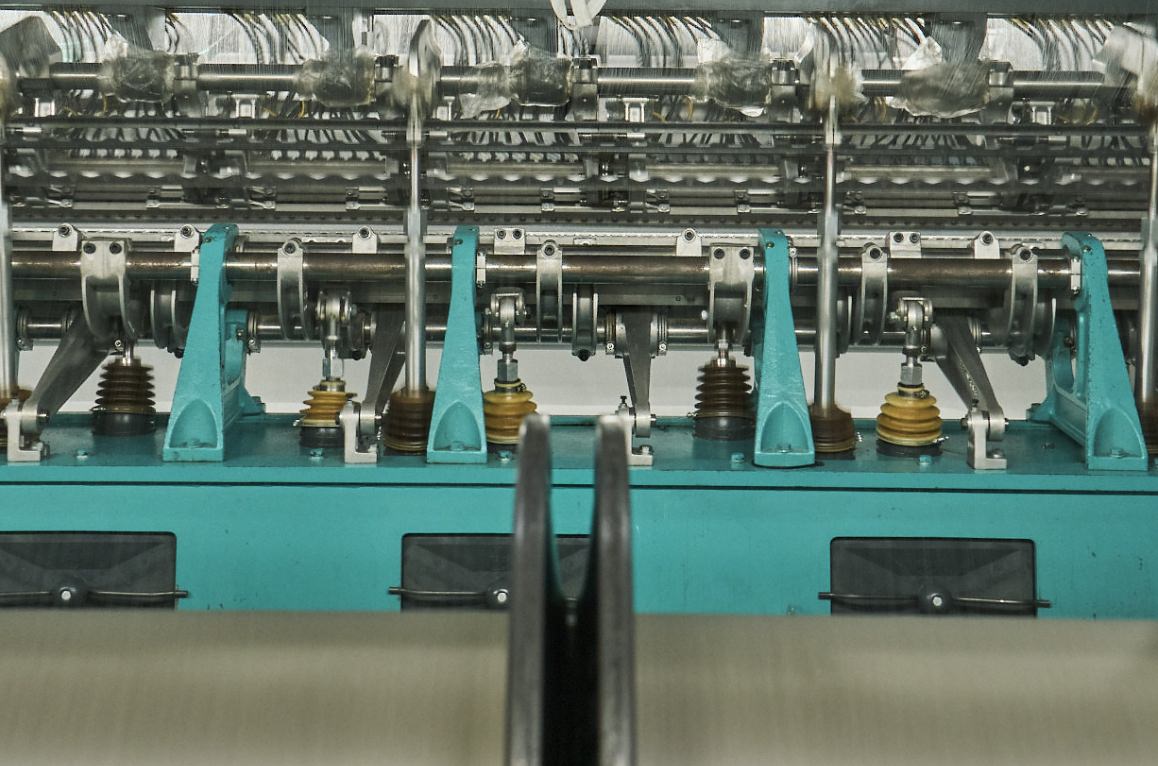 04.Dyeing
The knitted fabrics are sent to our eco-oriented and Oeko-Tex certified partner dyeing factories for dyeing and other final processing based on the apparel plan. We can see the completed high quality fabric with special features after this process.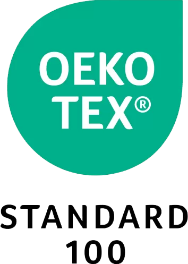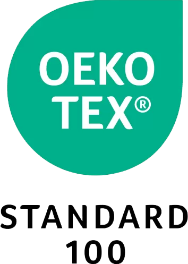 The dyeing and finishing process is Oeko-Tex® Standard 100 certified.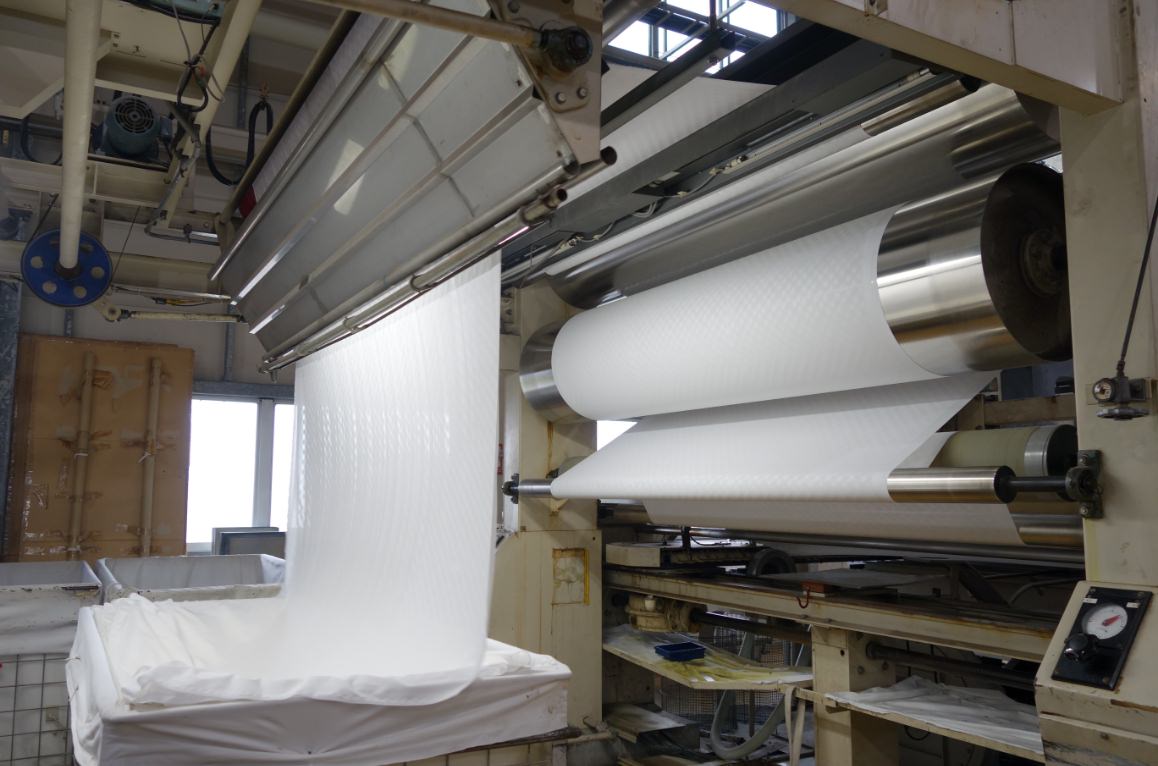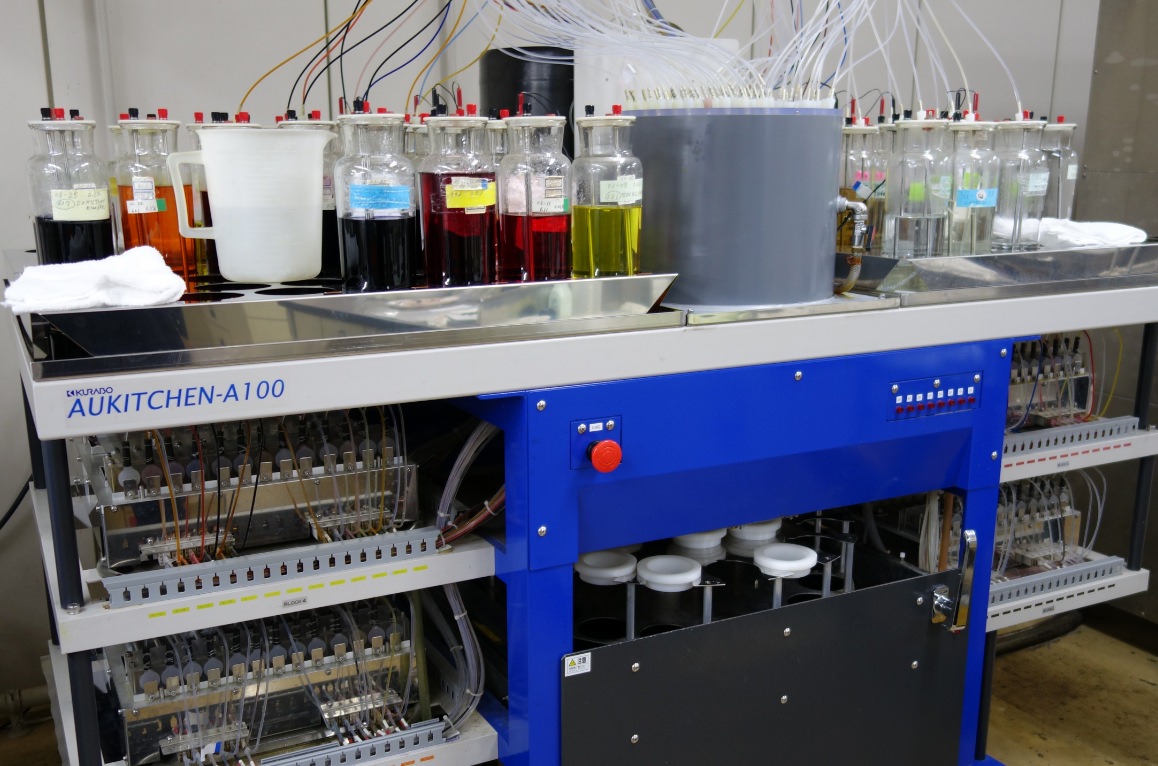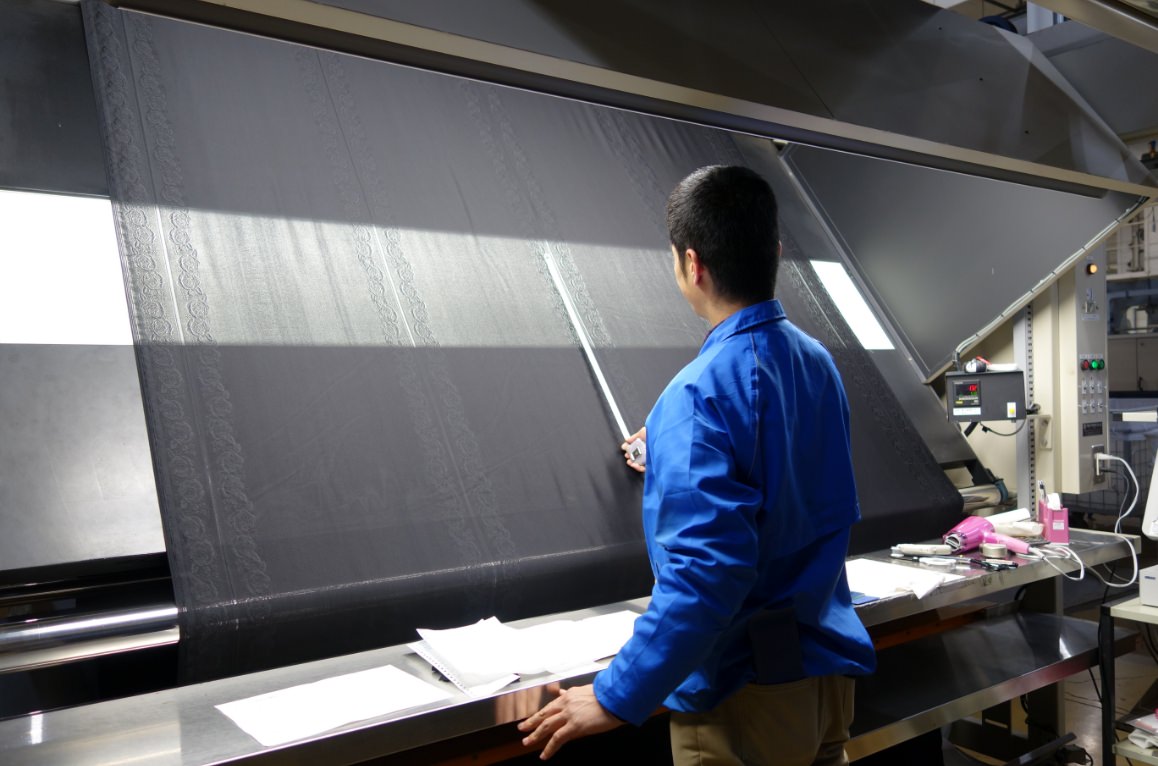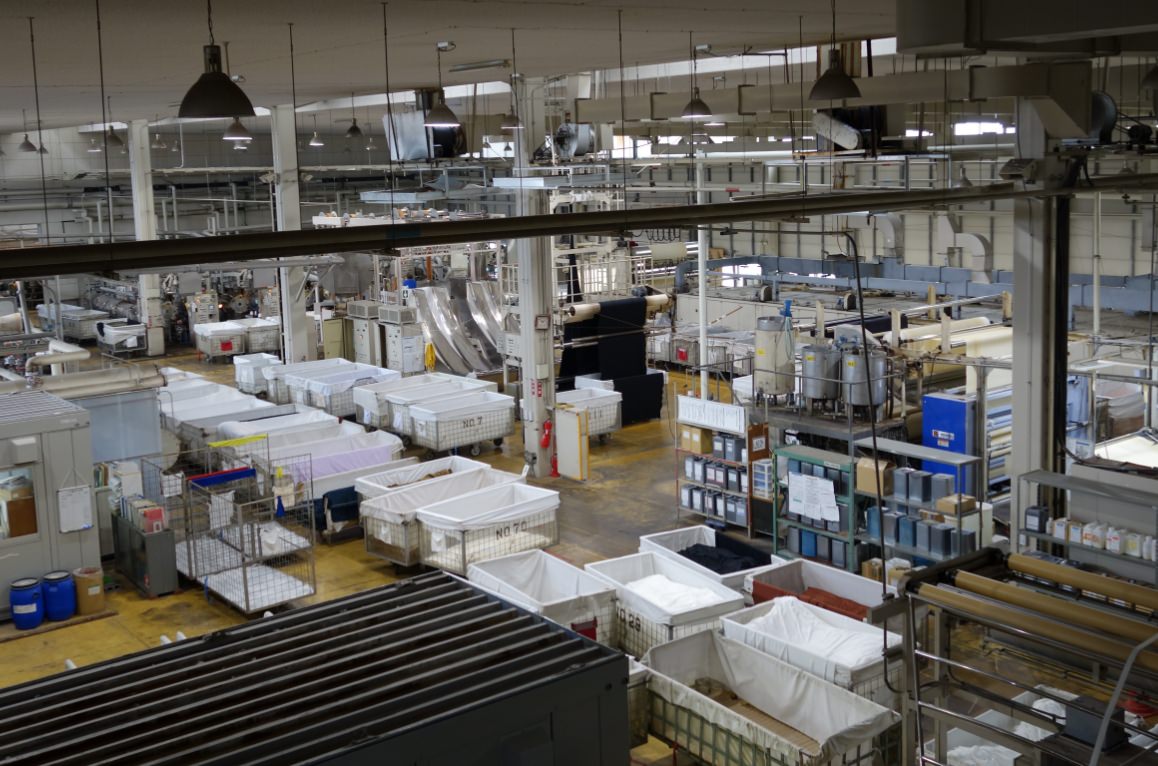 05.Quality Inspection/ Performance Testing
Final inspection and testing of the quality and functions required by apparel users. In order to provide fabrics with stable quality, we conduct color checks, appearance inspections, and fastness tests at our dyeing factories, as well as physical property tests in our own product testing laboratory. Here we introduce some of the main testing instruments among a number of testing devices.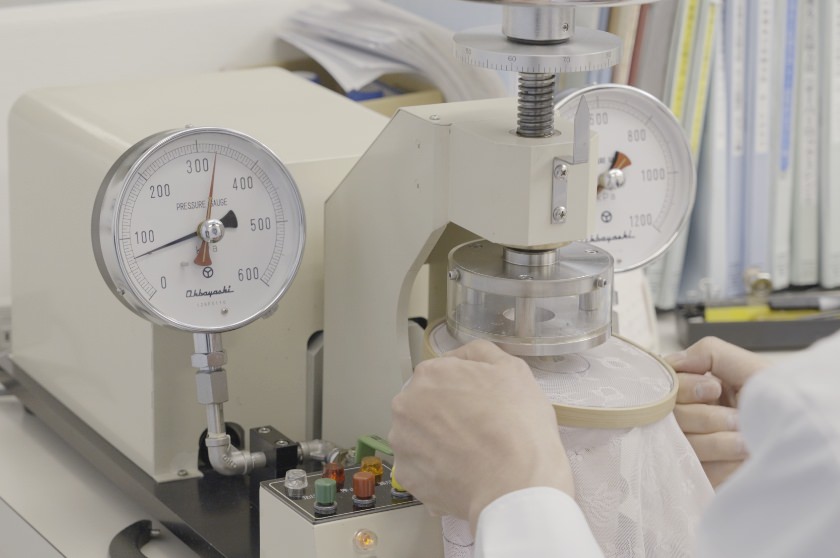 In-house Product Testing 01

Bursting Strength Test

This is a physical property test to evaluate how much force a fabric can withstand when a bulging force is applied from the inside of the fabric. Textile products are subjected to external forces such as tension, bending, compression and torsion during the sewing process and consumption as products, so a certain degree of resistance toessential.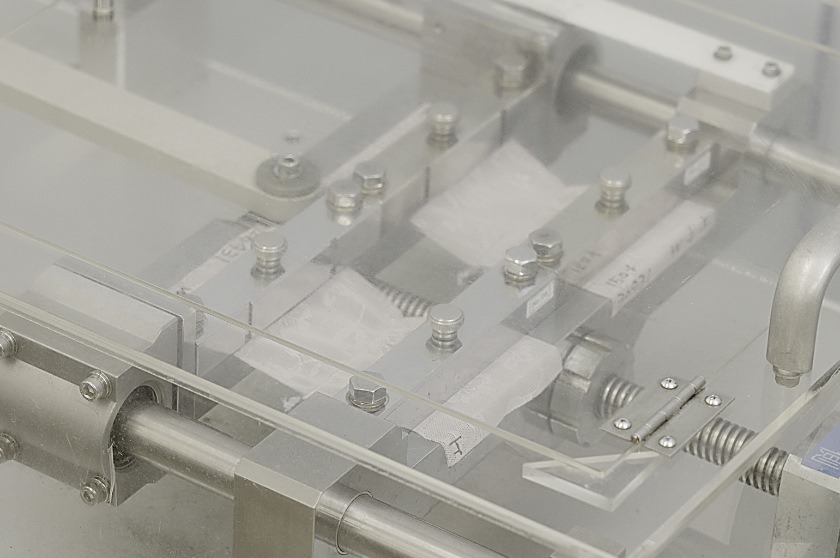 In-house Product Testing 02

Expansion and Contraction Fatigue test

Evaluation of fatigue performance of stretch materials, etc. This test evaluates the decline in elasticity and deterioration of fabrics by stretching and shrinking them at the same force for a certain period of time.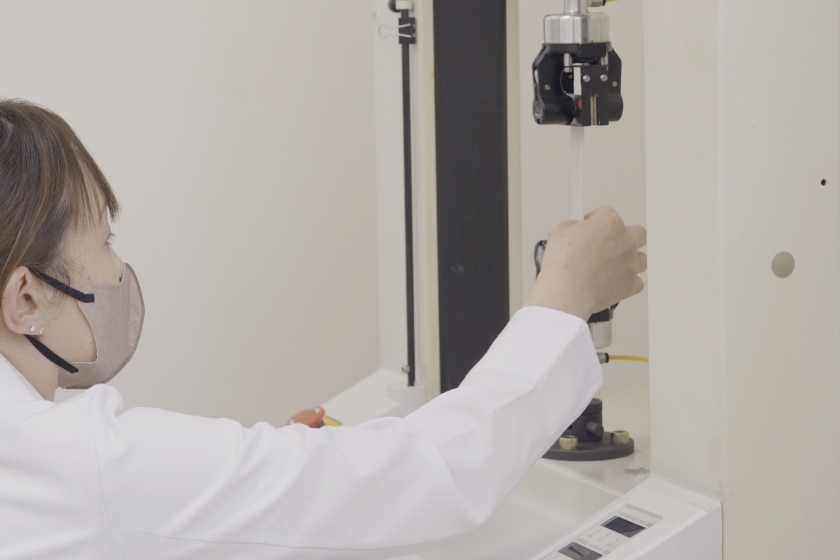 In-house Product Testing 03

Elongation Test

This test is conducted to evaluate how much force a fabric can withstand when a pulling force is applied to it in the vertical or horizontal direction.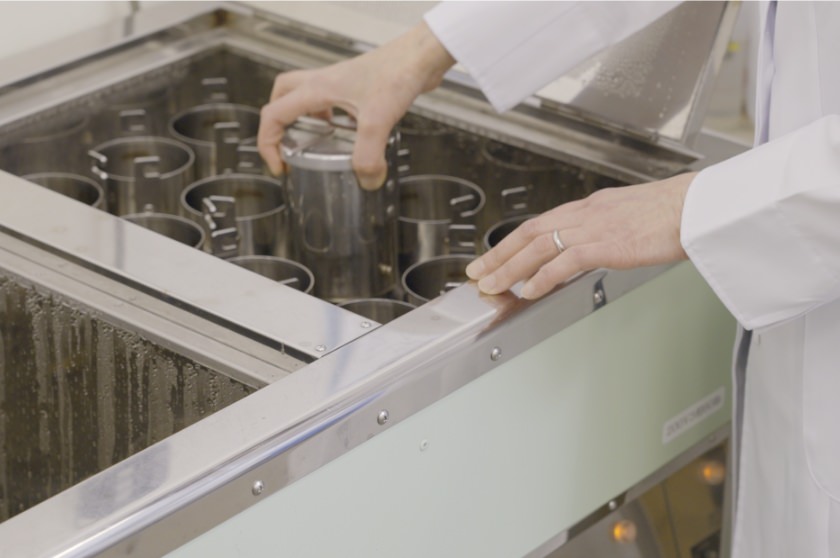 In-house Product Testing 04

Laundry Test for Dimensional Change Rate

This test uses a standard laundry tester to check how much the size changes as a result of the laundry process.
06.Shipping